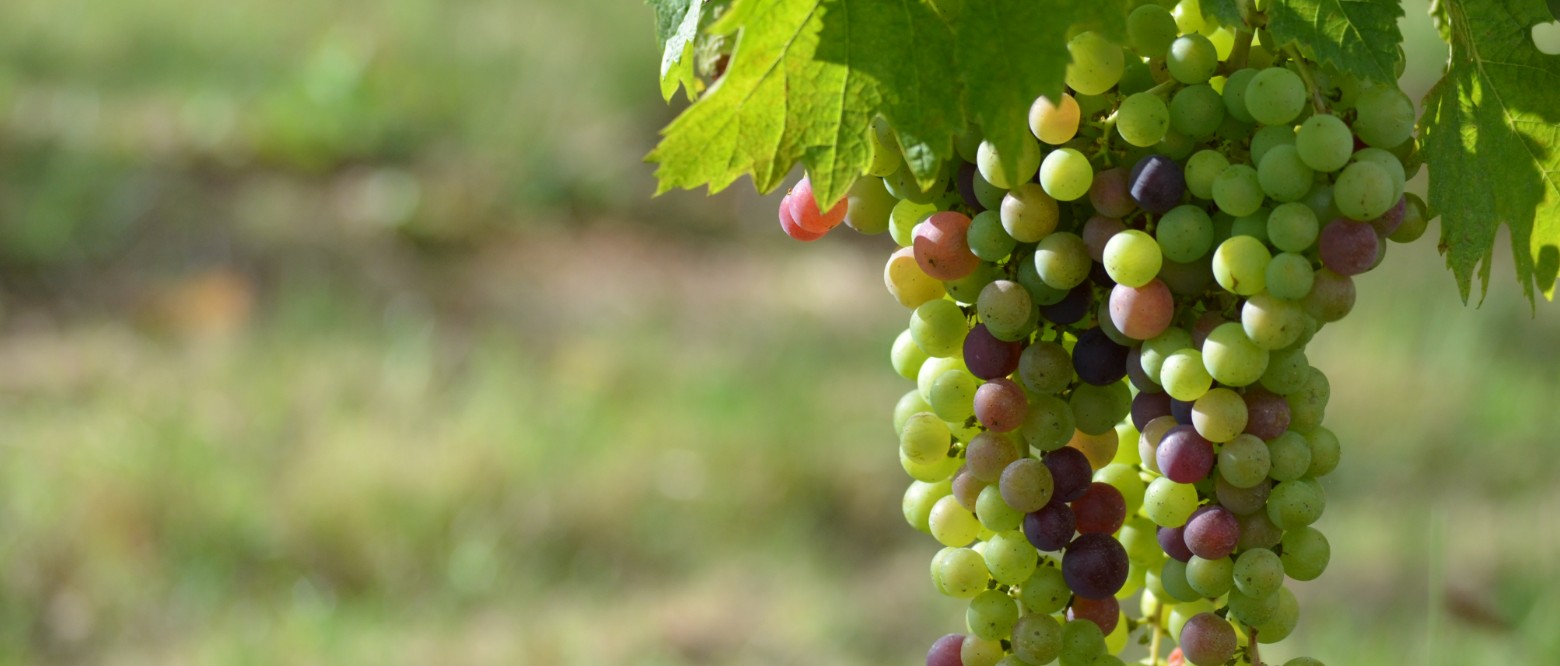 SHOP ONLINE
or call 0203 239 9463
YOUR ACCOUNT
At Château de Claribès we've been selling wine direct, to the delight of our customers, from day one.
We grow the grapes in our vineyards that surround the Château. We make and bottle the wine on the premises and deliver to you direct in the UK and France.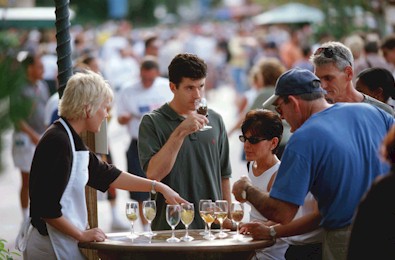 We welcome guests throughout the year and offer Bordeaux wine tasting, vineyard and winery tours, special events and direct wine sales. To find out more follow the heading link or email:
info@claribes.com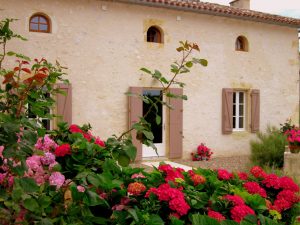 The beautiful, renovated, stone cottage is at the heart of our organic, Côtes de Bordeaux, vineyard. The perfect base for a memorable vacation exploring the region, enjoying the countryside and dining on the finest food and wine.
The house is available to rent throughout the year, visit the HOLIDAY HOUSE for more details, availability and  how to make a booking.
Sainte Foy is now one of the Côtes de Bordeaux family of appellations. This recognition of consistent high quality lets the wine consumer know that Sainte Foy Bordeaux wine  is a higher standard than the average Bordeaux.
Help us celebrate this fantastic achievement, pick up a case of Marpeau 2005 Sainte Foy Bordeaux from the online shop or the Chateau in September and we'll give you 2 Bottles Free* !!
Château de Claribès wines have gained acclaim both in France and Internationally. We use organic and biodynamic practices in the vineyards and winery. Our wines are suitable for vegetarians or vegans.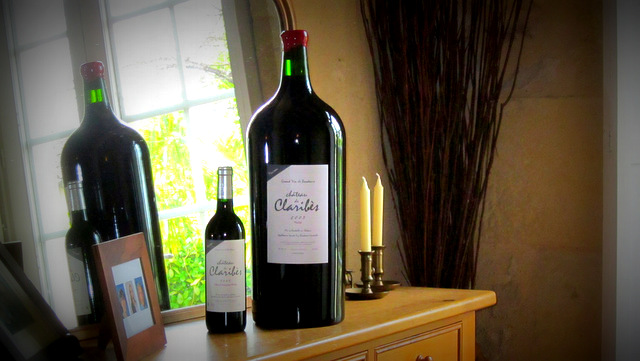 If you're planning a celebration or want a gift with a difference, try our wine in Magnums or larger sizes to special order. This is a 9 litre Salmanazar !!!
Sign-Up for Newsletters & Offers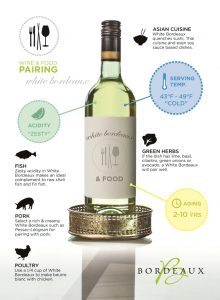 "Wine pairings" is the the latest addition to our new web site. The idea for the section is to provide recommended wine pairings and great recipes from top chefs and clients alike. To kick things off you'll find the first
…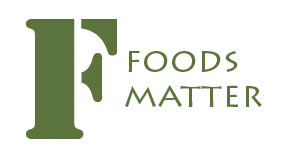 "Foods Matter" you care about what you eat, why don't you care about what you drink? It's a fact that most people don't consider what goes into the wine they drink. Many people who are vegetarian and vegan are unaware
…