At Château de Claribès we've been selling wine direct, to the delight of our customers, from day one.
We grow the grapes in our vineyards that surround the Château. We make and bottle the wine on the premises and deliver to you direct in the UK and France.

The beautiful, renovated, stone cottage is at the heart of our organic, Côtes de Bordeaux, vineyard. The perfect base for a memorable vacation exploring the region, enjoying the countryside and dining on the finest food and wine.
The house is available to rent throughout the year, visit the HOLIDAY HOUSE for more details, availability and  how to make a booking.
Château de Claribès wines have gained acclaim both in France and Internationally. We use organic and biodynamic practices in the vineyards and winery. Our wines are suitable for vegetarians or vegans.
We welcome guests throughout the year and offer Bordeaux wine tasting, vineyard and winery tours, special events and direct wine sales. To find out more follow the heading link or email: info@claribes.com
Don't forget to try this award winning rosé, hand picked and certified Organic (Biologique).
To get the pale colour the merlot grapes were picked early by our team of expert pickers. We pressed the whole bunch with lots of dry ice to keep out the oxygen, then fermented the clear grape juice at a cold temperature.
If you're planning a celebration or want a gift with a difference, try our wine in Magnums or larger sizes to special order. This is a 9 litre Salmanazar !!!
Sign-Up for Newsletters & Offers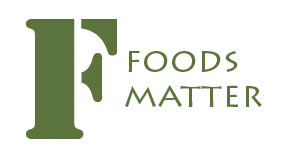 "Foods Matter" you care about what you eat, why don't you care about what you drink?
"Isn't all wine vegetarian, it's made from grapes?" Wine is essentially made from grapes, however animal products are commonly used in the production process, and these wines may not be a suitable part of a vegetarian or vegan diet. Animal-derived…