We organise tours & events at Château de Claribès throughout the year. These include wine tasting, vineyard tours and winery tours.
During June, July and August
We run a regular "Open House" tasting and brief tour looking at the vines and the winery. This takes a maximum of an hour finishing in time for you to go for lunch.
Open House starts at 11am on Monday's, Tuesday's and Friday's. No need to book, just turn-up.
Tailored Tours & Events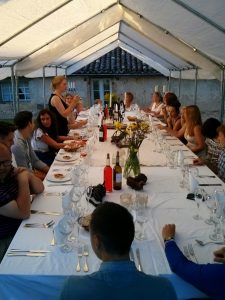 We can organise any tours & events to suit your group, starting with a simple wine tasting through to something more elaborate.
For example, we have hosted tastings followed by canapés in the garden for wedding groups, a tour and tasting followed by an alfresco lunch for a group of 26 people, three-course wine matched lunches for wine enthusiasts.
If you'd rather organise a tour or tasting at a different time, or would like to plan a visit for a large group, please call Helen on 05 57 47 16 62.
MAKE AN EVENT ENQUIRY + 33 (0)557 47 1662
Away from the Château
We organise wine tasting events for private groups and attend events as an invited speaker.
This includes exhibiting at the Cheltenham food festival, the Bordeaux Fete de Vin, Local night markets, Château des Vigier wine and golf and more.
As soon as an event is finalised the details can be found on our events pages and the tasting events calendar. You can find these details and the calendar under the tab "Events Attending" shown above.
Register for the newsletter and receive an email update of forthcoming events as they finalise.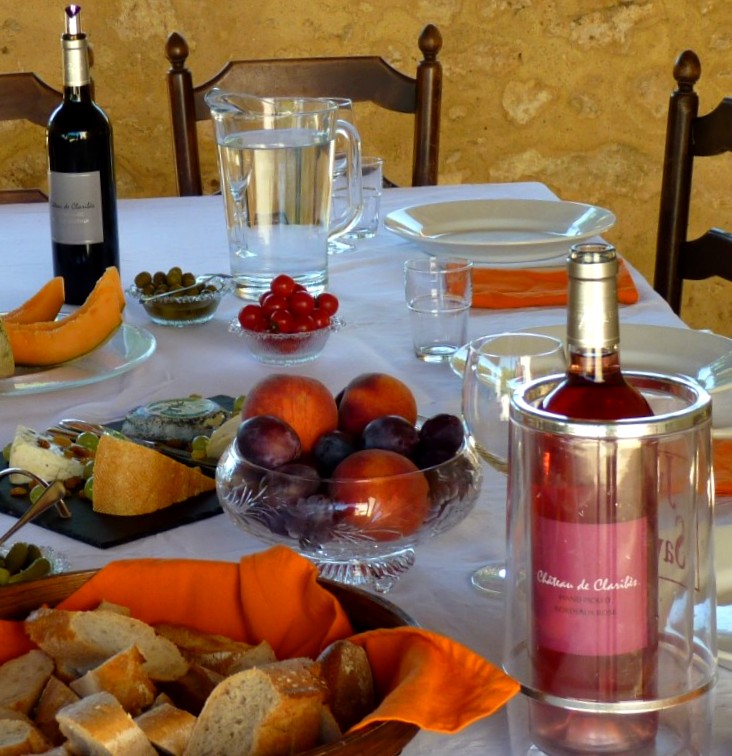 " – talk, tour of the winery and vineyard, wine tasting, wine orders. I found it one of the most informative and fun visits of our 5 day Bordeaux trip. Seemed to be something about it being 'in our own language' – although the French presenters spoke excellent English, you seemed to know the way our brains work!"

PCC Wine Circle member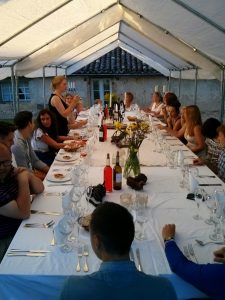 Are you attending a wedding in the Entre-deux-Mers close to the regions of Saint Emilion, Castillon or Pessac-sur-Dordogne? Do you or your guests need wedding accommodation? We provide wedding accommodation in our beautifully renovated cottage. Suitable for four or five
…
Night markets take place over the summer months, June to September.  They are held in our local villages of Gensac and Pessac as well as the larger towns of Sainte Foy la Grande and Castillon. Dates for the year are usually announced in April. Check back
…